As the backbone of Kuwait's industrial sector, chemical production stands at the center of Kuwait's attempt to diversify its economy away from previously dominated mineral wealth. Kuwait's chemical industry accounts for 22 percent of the country's manufacturing value, with an aggregate growth of 2.2 percent during the last quarter of 2021.
Since 2019, Kuwait and Iraq oilfields have generated over USD 552 million, with a consistent growth rate of 3.8 percent to achieve USD 706 million by 2027. The surge in exploration activities is due to Kuwait's mission to adopt eco-friendly oilfield chemicals to prepare future opportunities as demands for fossil fuel alternatives increase.
Kuwait Chemical Products Popularity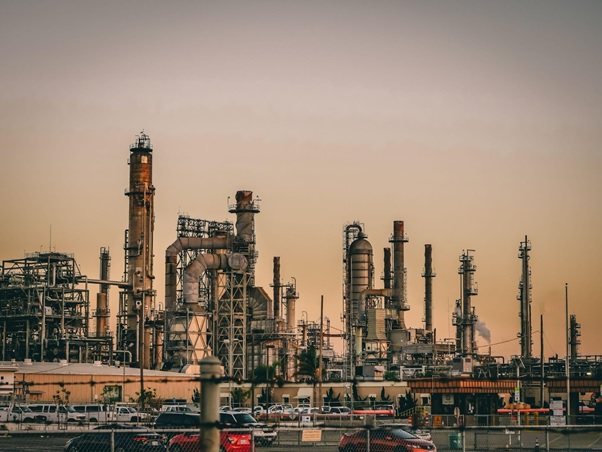 Previously, as one of the largest petrochemicals markets globally, Kuwait benefited from the use of low-cost gas feedstock of developing regions. However, there is an increasing trend of investments in the petrochemicals market done by national oil companies to cater to the growing demand for domestic petrochemical products. Kuwait's petrochemical products currently gaining traction were ethylene, as it can be used as a feedstock in the construction, packaging, and transportation sectors. Other petrochemical derivatives experiencing growth are polyethylene, oxide, ethylene dichloride, ethylbenzene, and styrene. Additionally, propane and butane markets expect to follow the positive trend of ethylene at a relatively slower pace.
With countries worldwide anticipating the fourth industrial revolution and the robust growth in logistics and packaging sectors, ethylene expects to continue its leading position in chemical products. Additionally, Kuwait and other mature chemical markets are developing innovations surrounding light and mixed crude to ensure the supply of sought-after products as the petrochemical demands soared up to 45 percent in recent years. Besides Kuwait, China is close to becoming a low-cost net exporter of petrochemical commodities, specifically in Southeast Asian countries.
Kuwait Chemical Manufacturing Challenges
However, Kuwait faces challenges stabilizing petrochemical exports and positioning it on the end-market price, as they struggle to maintain the total cost of upstream gas feedstock, shipping, and insurance. The failure to contain the rising price would threaten Kuwait's industry players to leverage expensive feedstock such as offshore gas, mainly because the upstream costs are likely to rise above the hub prices. In order to prevent increasing upstream expenses from happening, Kuwait needs to encourage doubling down investments to the upstream sector to cater to domestic consumption.
The need for private investments to tap into Kuwait's petrochemical market is urgent, as currently, the country's industry primarily receives capital injections from the government. Moreover, the impact of the 2020 COVID-19 pandemic has left several outstanding investment deals on hold. As a result, Kuwait needs to ensure liquidity in the petrochemical sectors as 2020 led to a drop in the overall revenue alongside massive natural gas development infrastructure and power sector revival shortly before the pandemic started.
As the pandemic slows down, private investors are gradually coming back to continue developing Kuwait's petrochemical projects. The reawakening of the sector can be seen particularly in the downstream value chain integration projects, as national oil companies and government-backed enterprises usually conduct upstream gas projects.